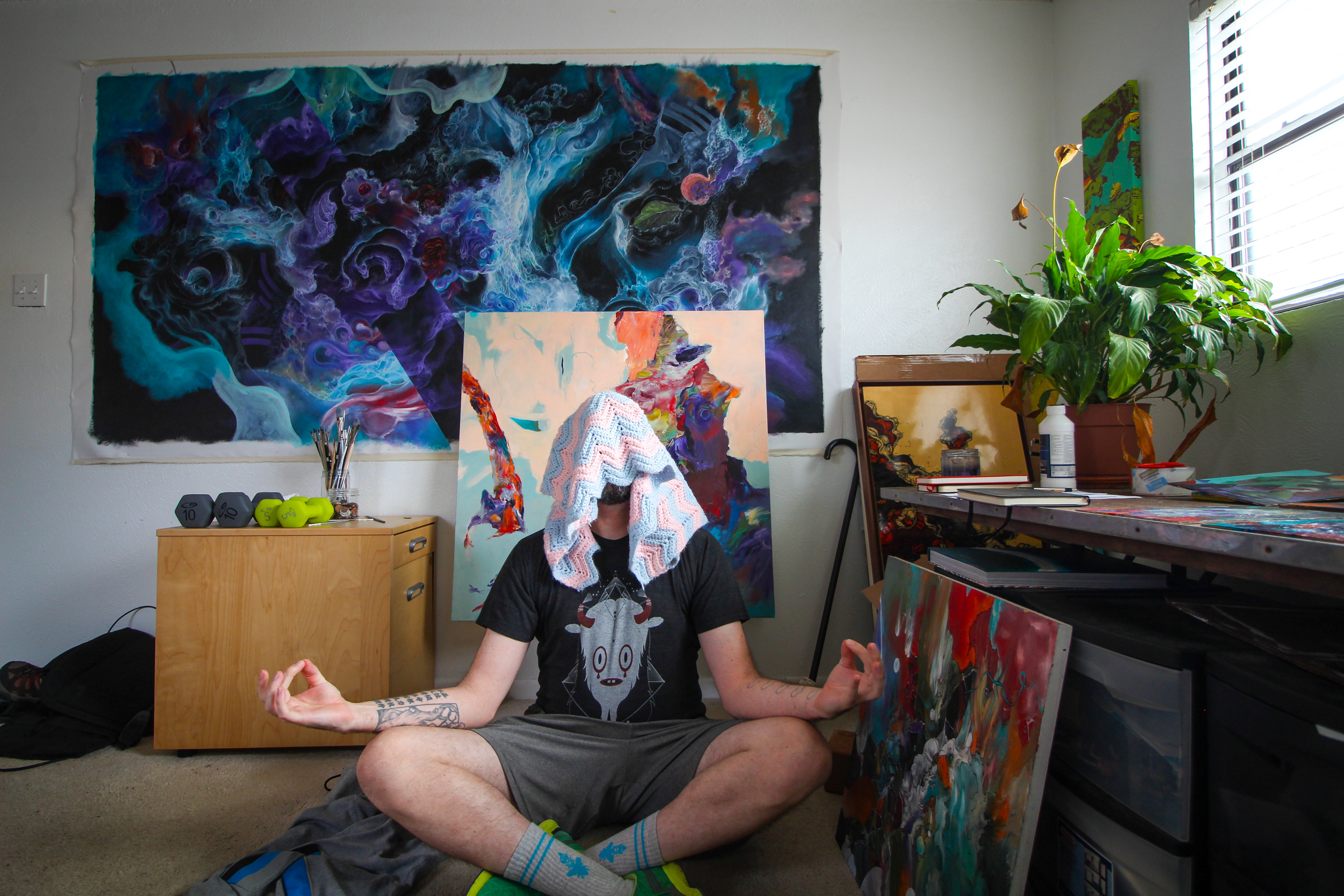 Anthony describes his work as a selfish endeavor of exploring his own personal demons and understanding the ever changing landscapes of life. It's a reflection of the extreme ups and downs of life, the losses and gains and the mundane in between. An appreciation of moments and the exploration of memory. From an early age Anthony has had a series of stranger experiences, he prefers not to label it, but it's shaped his perception of the world, and ultimately it puts a face to his vision in general. It's a lead him through an array of lovely messes that unfold in ways he'd have never expected.
Anthony Hurd was born is Kansas City, Missouri and raised on skateboard culture. As the weird gay kid who made his own clothes, cut his and his friends hair,  painted all night after skating all day, and played bass in hardcore straightedge bands, he knew all too well that he needed to get out on his own and create his own path.
His art career would start a couple of decades later, after years spent in the entertainment industry doing advertising and subsequently doing freelance work for years following that. The freelance jobs allowed Hurd to get back into painting and explore his creative process again. A series of tragedies; the passing of his little sister, the end of his 18 year relationship and various hard truths that came to that end, shook his foundation and tore apart his identity, allowing him the opportunity to start a new. 
With vulnerability and compassion for himself and others, he's been able to put a voice to previously unspoken moments. Constantly influenced and inspired by skateboard and music culture to this day, and the perspective of being a queer step dad, Hurd has created his own space to tell his stories.
Press

: